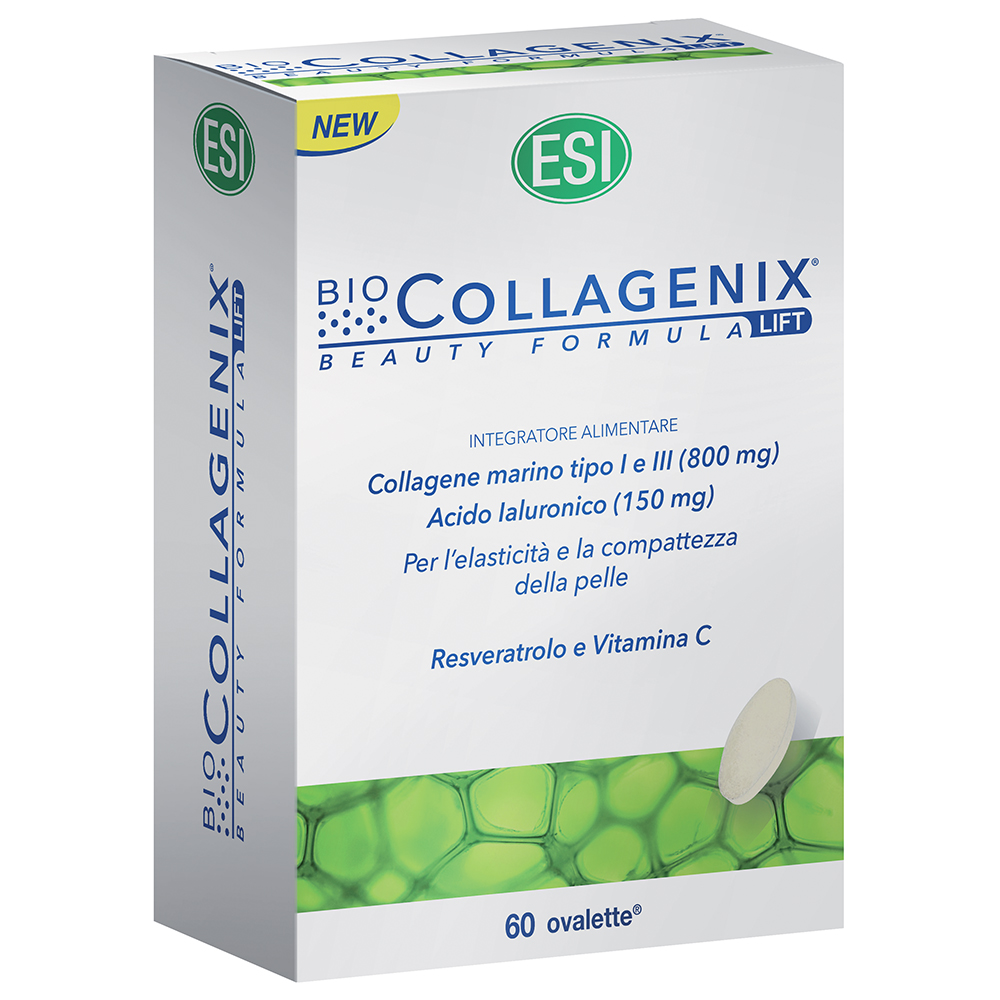 Biocollagenix oval tablets
Food supplement with hydrolyzed marine Collagen type I and III highly purified, Hyaluronic Acid, Resveratrol, Vitamin C, Copper and Zinc.
Collagen, together with Hyaluronic Acid, helps maintain skin elasticity and firmness. Vitamin C contributes to normal Collagen formation for normal skin function. Copper contributes to the maintenance of normal connective tissues and, together with Vitamin C and Zinc, cooperates to the protection of cells from oxidative stress. Zinc also helps the maintenance of normal skin.

Packaging: box with 60 oval tablets

How to use: it is advisable to take 2 oval tablets per day with food, to be swallowed with plenty of water.
Ingredients by daily dose
Hydrolyzed Collagen type I and III from FISH
Hyaluronic acid
Resveratrol
Vitamin C
Copper
Zinc
800 mg

150 mg
50 mg
30 mg
0,5 mg
1,5 mg
It doesn't contain:

Added sugar
Artificial colouring
Artificial flavours
Dairy products
Gluten
GMO
Lactose
Preservatives
Sweeteners


A remedy for:
Skin health


Biocollagenix Beauty Drink has been reviewed 0 times!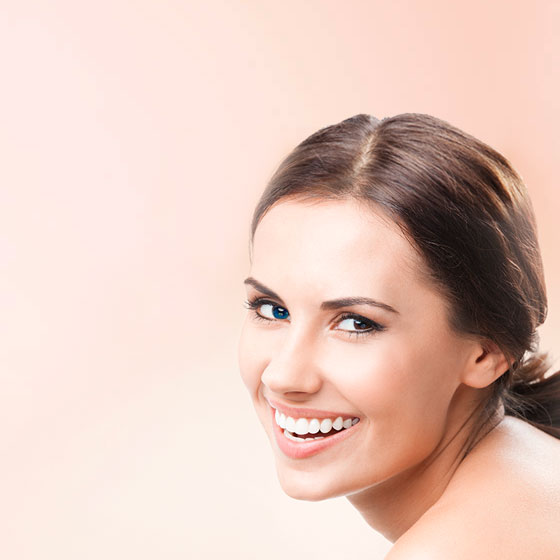 The regenerating action of Biocollagenix
The ageing of the body is not the only cause of the onset of wrinkles. Factors such as smoking, alcohol, stress or exposure to ultraviolet rays from the sun contribute to a reduction in collagen and elastin in our body over time, causing a decrease in skin elasticity.
Biocollagenix oval tablets, thanks to their specific formulation based on hydrolysed marine Collagen, Hyaluronic Acid and Resveratrol, help slow down this process by providing the right nourishment to our skin from the inside.
Discover collagen products