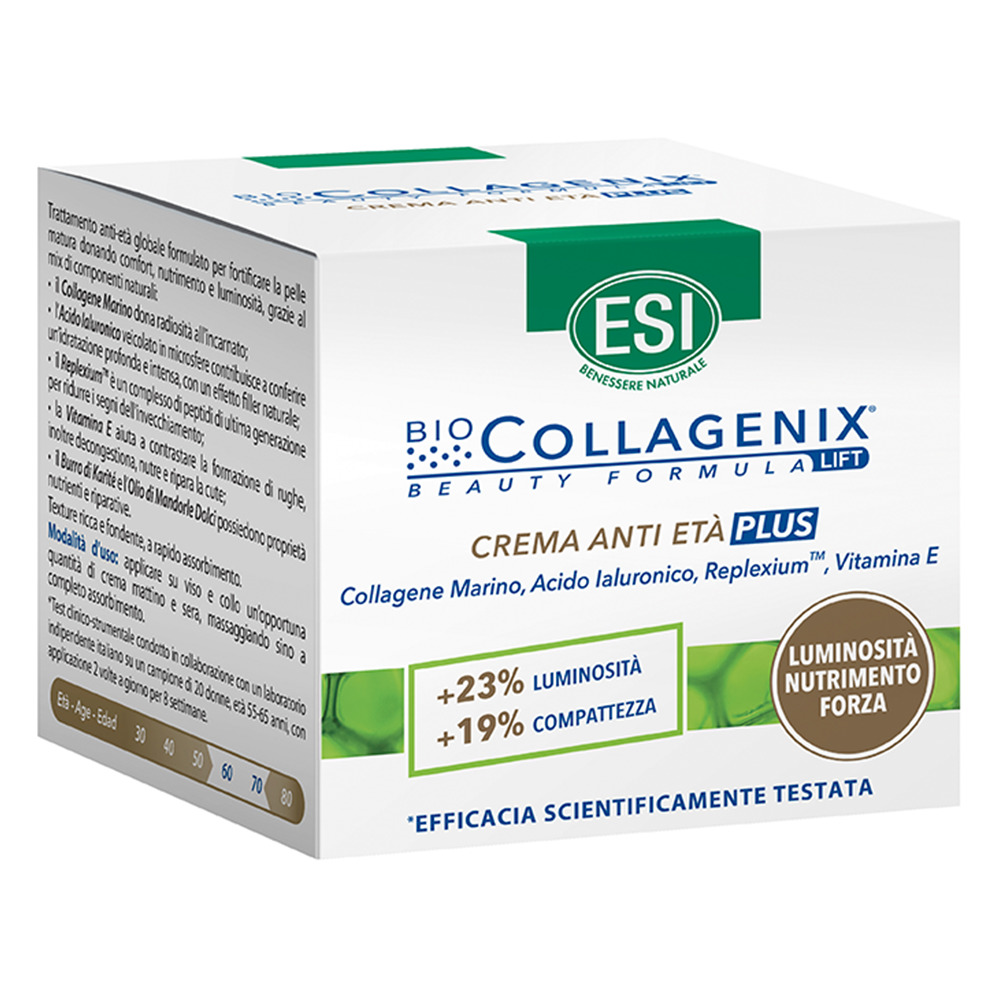 Biocollagenix anti-aging plus cream
Brightness, nourishment and strength with the anti-aging cream.
Global anti-aging treatment formulated to strengthen mature skin giving it comfort, nourishment and brightness, thanks to a mix of natural components:
Marine Collagen gives radiance to your complexion;
Hyaluronic acid, conveyed in microspheres, deeply and strongly hydrates the skin, with a natural filler effect;
ReplexiumTM is a next-genpeptide complex that helps reduce the signs of aging;
Vitamin E helps counteract the formation of wrinkles. It also decongests, nourishes and repairs the skin;
Shea Butter and Sweet Almond Oil have nourishing and restorative properties.


Rich and melting texture, quickly absorbed.
Packaging: 50 ml boxed jar
How to use: apply an adequate amount of cream on the face and neck in the morning and evening, massaging it until completely absorbed.
Ingredients
Hydrolysed marine collagen type I and type III (from FISH)
Does not contain:
Artificial flavours, Artificial dyes, Gluten, Lactose, GMOs, Sugars

Remedy for:
Antioxidants, Skin wellness


Biocollagenix anti-aging plus cream has been reviewed 0 times!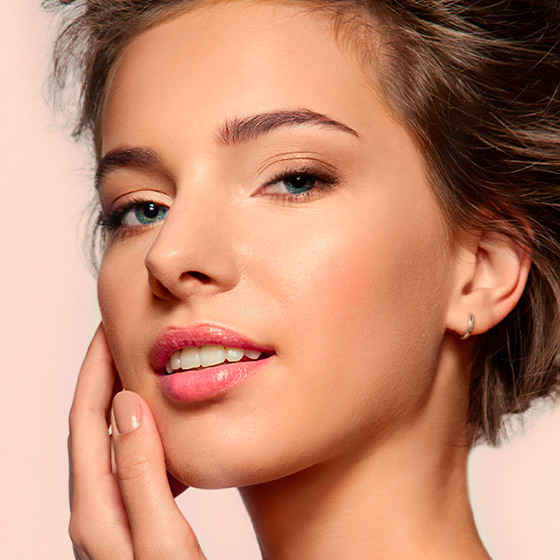 Strong and glowing skin thanks to a mix of natural components
The anti-aging plus cream is a global treatment, designed for mature skin aged 60 to 70, and formulated with natural components that make the skin stronger and give it comfort, nourishment and brightness. Thanks to the rich and melting texture, it glides onto the skin gently, favouring its rapid absorption and forming a protective film that deeply protects and nourishes, giving an immediate sensation of freshness. Perfect for your morning and nightly beauty routine, it should be applied with a gentle massage to awaken and prepare the skin properly.
Discover collagen products