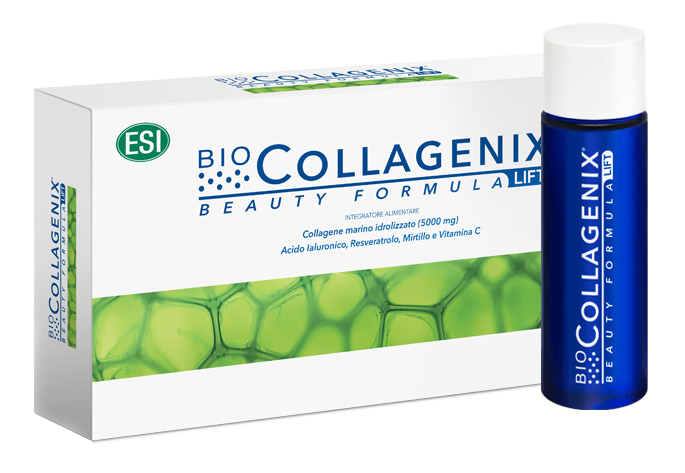 Biocollagenix Beauty Drink
Marine collagen I and III, hyaluronic acid and resveratrol-based supplement to drink.

Biocollagenix Beauty Drink acts directly from inside the body with a strengthened anti-wrinkle and anti-ageing formula, to keep the skin young and radiant. The combination of antioxidants, vitamins, plant extracts, marine collagen I and III and hyaluronic acid contributes to further strengthening dermatological and cosmetic anti-wrinkle efficacy. Biocollagenix Beauty Drink is sold in practical 30 ml drinks with a natural guava flavoured aroma. The product is gluten free and sugar free and contains natural extract of stevia leaf.

Packaging: 10 drinks of 30 ml
Method of use: 1 drink per day

Ingredients
Marine collagen (types I and III)
Hyaluronic acid
Resveratrol
Vitamin C
Blueberry fruits
Copper
Zinc
5000 mg
20 mg
50 mg
80 mg
150 mg
0,5 mg
1,5 mg
Does not contain:
Artificial flavours, Artificial dyes, Gluten, Lactose, GMOs, Sugars

Remedy for:
Antioxidants, Skin wellness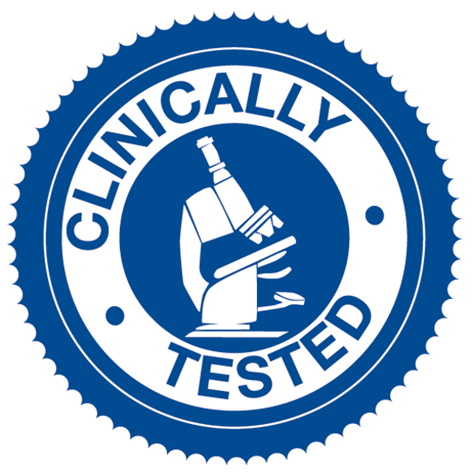 Biocollagenix Beauty Drink has been reviewed 0 times!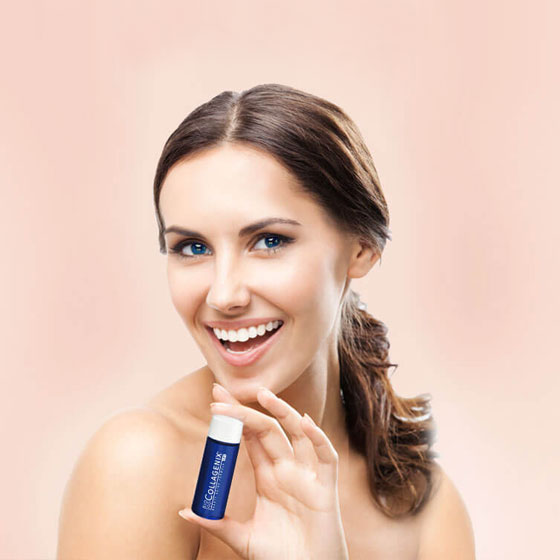 The regenerating action of Biocollagenix

ESI's Biocollagenix Beauty Drink belongs to the category of dietary supplements defined as "nutricosmetics", or supplements with the aim of helping to improve beauty from the inside of the body and 'realign' any imbalances of the body by reintegrating skin components that are lacking.

To preserve the functional and structural integrity of the dermis, a topical external cosmetic treatment alone may not be enough.

In this case, it is preferable to use products capable of acting on the skin from the inside, with a wider and longer-lasting action. An innovative solution is marine collagen: Rich in essential Omega 3 fatty acids and proteins, extracted from fish from the tropical seas; taken orally it helps to anchor the disrupted cell structures and to rebuild the composition of the skin tissue.



Discover collagen products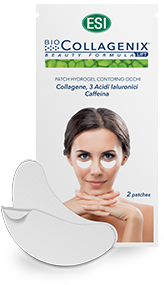 Collagen eye patch: Patches for the treatment of dark circles.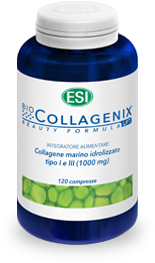 Supplement based on hydrolysed marine collagen in a practical tablet form.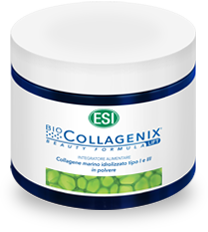 Hydrolysed marine collagen-based anti-wrinkle powder supplement.