The advantages and benefits of the Eye Patch

Innovative eye contour treatment patches made with a special hydrogel containing a concentrate of natural ingredients: Hydrolysed marine collagen type I, caffeine, three hyaluronic acids with three different molecular weights to limit water evaporation from the skin and preserve its elasticity.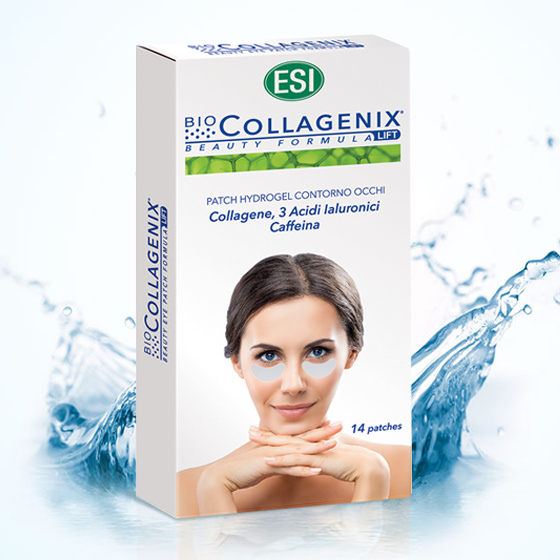 The advantages and benefits of collagen for the skin


The eye is rejuvenated with the Eye Patches: Patches made of bioadhesive fabric containing a beauty elixir with a concentrate of active ingredients and marine collagen. A dermocosmetic innovation designed to combat expression lines, puffy eyes, dark circles and signs of fatigue. Eye Patches are real masks for the eye area that hydrate and reduce signs of fatigue around the eye area.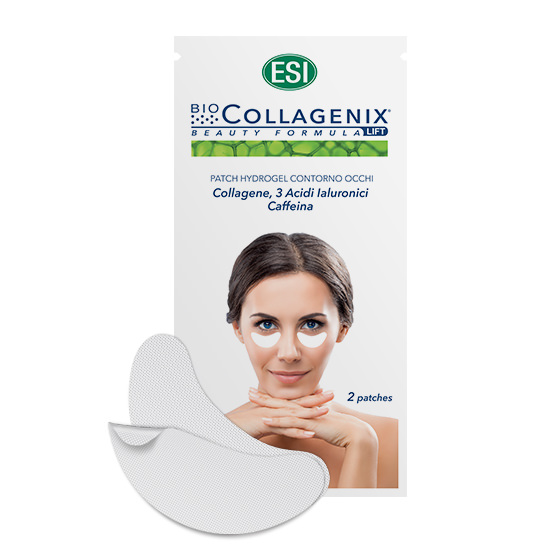 Eye patch: The revolution for the eye area


Dark circles and wrinkles around the eyes are a common and annoying problem. A high percentage of the brightness of the face depends on these areas. The Biocollagenix eye patch is a definitive and natural treatment to resolve the problem of dark circles and of the first signs of ageing of the skin. The Biocollagenix Eye Patch moisturises and relaxes the skin, reduces signs of fatigue and reduces puffiness and the appearance of dark circles. The special hydrogel is supplied on a soft non-woven support, that is both practical and easy to use.



The Collagen Patch that erases the years from the face


Dark circles and signs of fatigue around the eyes are caused by various factors such as tiredness, lack of sleep, too many hours spent in front of the computer or television. The process of skin ageing also contributes to and influences the appearance of dark circles, as the contour of the eye is one of the most delicate areas and the skin is very thin. As we age, the skin in that area becomes thinner and the blood vessels become more visible, enhancing the blue-purple color.



It is therefore essential to take care of the contour of your eyes if you want to improve the aesthetic impact of the facial skin. Hydration is the first weapon against skin ageing, thanks to the use of products designed to rehydrate the area around the eyes. Marine collagen-based patches are a product designed specifically as a remedy for wrinkles and tiredness in the eye area.

Discover collagen products